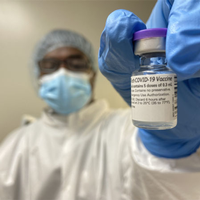 Clearing up misconceptions about the COVID-19 vaccine
March 15, 2021
If you have questions about the safety and efficacy of the COVID-19 vaccine, you're not alone. Our expert addresses common COVID-19 vaccine misconceptions and myths.
---
Do not delay care during COVID-19
December 28, 2021
Afraid to go to the doctor during COVID-19? Here's why you should not delay medical care, even during the coronavirus pandemic.