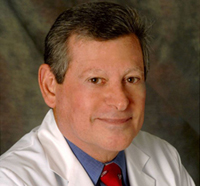 Dr. Jim Hurst



Dr. John Armstrong
Tampa, FL - USF Health has hired two nationally-known trauma surgeons to key leadership positions in the USF College of Medicine, posts that will allow them to help shape the future of health care.
Recruiting at this level is a sign that USF's focus on leading a revolution in healthcare is paying dividends, said Stephen Klasko, MD, MBA, dean of the USF College of Medicine and CEO of USF Health.
"Bringing in physician leaders of their caliber is a direct consequence of our push to make USF a leader in innovative programs that transform healthcare," Dr. Klasko said. "This kind of environment not only sparks change, it also attracts top talent."
Dr. Jim Hurst will be the new chief trauma medical director of the USF / HCA Trauma Network, joining USF from Harvard Medical School. Dr. John Armstrong will be medical director of the USF Health Center for Advanced Medical Learning and Simulation, as well as USF's director of trauma and disaster education. Dr. Armstrong comes from the University of Florida after directing a top medical training simulation center in the U.S. Army.
"Create an environment where quality and safety are job #1, where information technology allows us to continuously improve and where creative statewide partnerships are formed…and not surprisingly, we are able to attract the country's best talent to USF," Dr. Klasko said. "These two individuals have impressive records both as surgeons and as leaders."
Dr. Jim Hurst becomes the chief trauma medical director of the USF / HCA Trauma Network.
The new trauma network will add five trauma centers at HCA hospitals in underserved areas of the state. The network will increase public safety across Florida, Dr. Hurst said. He pointed out that about 38 percent of Floridians live in an area that is not served by a trauma center.
"Those individuals who have access to a well-functioning trauma center get back to society, get back to work, get back to their families faster," he said. "This is going to decrease morbidity and mortality."
"As the leading healthcare provider in the state, HCA is excited to have this level of expertise join our effort to improve access to high-quality trauma care in Florida," said Jonathan Perlin, MD, PhD, MSHA, FACP, FACMI, president of clinical and physician services and chief medical officer for HCA.
The network also will gather data from the five trauma centers and send it to a centralized analysis center at USF Health, called the Florida Trauma Research and Analysis Center. The network will provide an invaluable source of trauma research data, said David J. Smith Jr., MD, chair of the USF Department of Surgery.
"Trends that might not be identified by looking at one hospital's data may show up by looking at five," Dr. Smith said. "The research center will help doctors learn how to better treat trauma patients, whether they are injured in car crashes or suffering from gunshot wounds."
Dr. Hurst will join USF from Harvard Medical School, where he is a visiting professor and won a Faculty Prize for Teaching Excellence in 2007. He also is acting chief ofsurgery at Beth Israel Deaconess Medical Center. Dr. Hurst also is a former member of the American College of Surgeons' trauma committee.
Prior to working in Boston, Dr. Hurst also was executive director / CEO of The University Hospital in Cincinnati, and a faculty leader at the University of Cincinnati. From 1991 to 1995, before being recruited to Cincinnati, he was on the faculty at USF. Dr. Hurst is a graduate of the University of Arkansas and Tulane University College of Medicine.
News Related Content